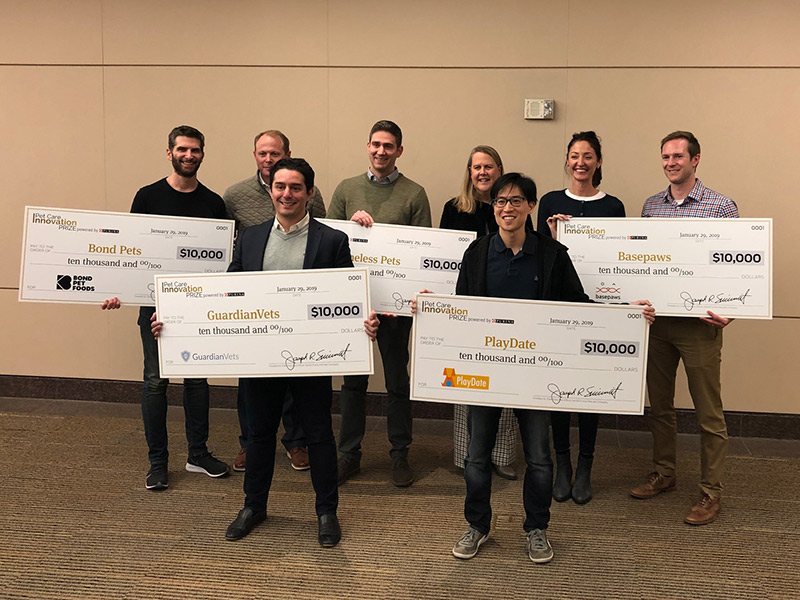 The Pet Care Innovation Network is for innovative and high potential founders of scalable pet care businesses that share several attributes:
Founder operated
Scalable (realistic market potential of over $100M)
Already in operation in pet food/nutrition/consumables, tech, services, and other aligned areas
Operating in North America (although some members do business internationally as well)
Still raising capital with a growing team
Opportunity for Network members and activities to help the startup grow
Willing and able to participate in Network activities
Applying for the Pet Care Innovation Prize is the #1 way companies became PCIN Members.
Learn about the benefits of the prize and how to apply.
The vast number of PCIN members come through the Pet Care Innovation Prize, but PCIN member companies can also nominate other qualifying startups for a limited number of membership slots. If you qualify for the PCIN and know a Network member, ask them about a nomination.