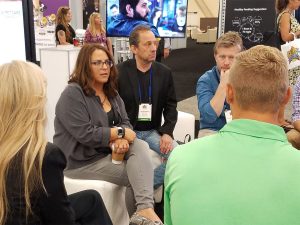 There's a lot for startups to learn about in the pet care industry – an industry with over $70B in annual revenue in just the US – and the Pet Care Innovation Prize and its past winners were at SuperZoo to help make sense of it all.
SuperZoo 2018 featured over 1200 exhibitors from around the world, showcasing their pet products and services to thousands of retail buyers, with pet specialty retailers a strong emphasis. PCIP was there meeting industry startups for its third year, providing education and networking activities for early stage pet care companies with innovative food/nutrition, tech, play, and related pet products and services.
Past PCIP Winners answered questions from dozens of startups emerging in the pet care industry, helping them learn and make the connections they'll need to succeed. These winners have raised hundreds of thousands of dollars of additional investment, expanded into new markets, hired staff, and dramatically increased sales since first participating in PCIP activities at no cost to themselves – and without sacrificing equity.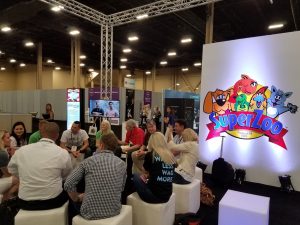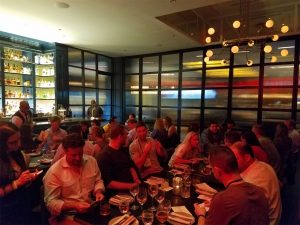 The PCIP will be selecting its next class of innovative pet care startups soon. These startups will receive non-dilutive cash, business support, and all-expenses-paid opportunities to network and learn from industry influencers, investors and peers.
If you're a founder of an innovative new pet care company that we didn't get to meet at SuperZoo, we'd still love for you to apply for the Pet Care Innovation Prize.
Want to know more about the PCIP? Meet us in person! We're hitting the road in 2018 to visit pet care entrepreneurs and help them connect with resources they need to grow. Join us at one of our August events to learn more about the PCIP and growing your pet care startup!