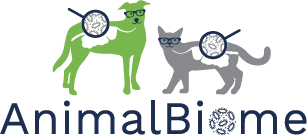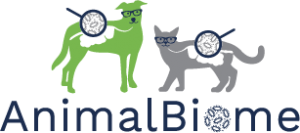 2018 PCIP Winner
Location: SF Bay Area
Founders: Holly Ganz, PhD, Carlton Osborne & Alex Martin
Website: animalbiome.com
AnimalBiome provides personalized health products and services rooted in the science of the microbiome to assess, restore and maintain the gut health of cats and dogs.  More than 60 million pets have recurring digestive or skin conditions which account for more than 50% of all vet visits. The current solutions (diet change, antibiotics and steroids) provide only temporary relief and can cause long-term harm.  The latest microbiome research indicates that these conditions can be better managed through the manipulation and restoration of the gut microbiome.
AnimalBiome has amassed the largest database of pet cats and dog microbiome samples in the world.  Our microbiome tests use genetic sequencing to characterize the microbiome of individual pets.  By comparing the sample to our proprietary healthy reference set, we can provide actionable insights for veterinarians and pet parents to make personalized changes in diet, including prebiotics and macronutrient ratios.  The company also creates microbiome restorative supplements to combat digestive issues and restore balance. AnimalBiome's services have helped over 10,000 cats and dogs, with >80% showing improved clinical signs, including improved body condition, fecal consistency, and a reduction in the frequency and occurrence of diarrhea and vomiting.
AnimalBiome is a privately-held company based in the San Francisco Bay Area that was started by researchers at the University of California, Davis School of Veterinary Medicine, the UC Davis Genome Center and University of California, Berkeley.