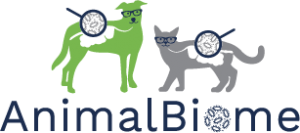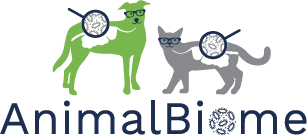 2018 PCIP Winner
Location: Oakland, CA
Founders: Holly Ganz, Carlton Osborne and Alex Martin
Website: animalbiome.com
AnimalBiome uses genetic sequencing to create non-invasive diagnostics and has a proprietary process for making an oral microbiome supplement. Despite the robust diagnostics industry serving veterinary medicine, diagnostics based on current genetic technologies are not yet being deployed.
We are capturing a growing veterinary awareness of the benefits of microbiome assessment and restoration. The application of fecal transplantation to restore the microbiome in pets with chronic ailments is gaining traction in conventional veterinary medicine.
AnimalBiome offers create productized, quality controlled oral products for fecal transplants for companion animals and we are working towards standardized products with validated indications.